Brushed Gnome
brush your gnome regularly!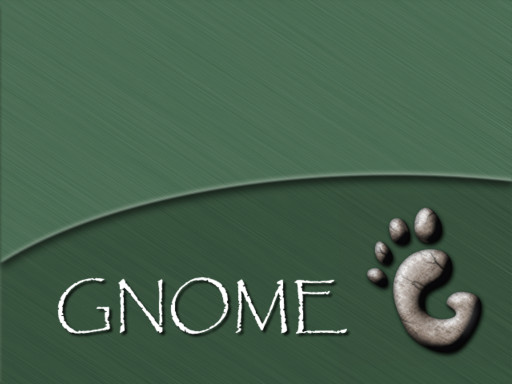 GNOME logo on Brushed Metal background.
Download
June 18, 2001
Comments
This was my first GNOME tribute wallpaper. It was inspired by the wallpapers that Arlo made for the Eazel booth at both Linux World Expos that ran while Eazel was still around. They were good. Unfortunately, he used licensed images from photodisc in all of them, so none of them can be distributed. Grr.
I whipped this together for the GNOME booth at the third Linux World Expo, after Eazel folded. It was my first 1600x1200 wallpaper as well - they needed it at that size for the machine there. Was fun to make on my 1024x768 14 inch monitor. ;-) I am told that Spirit of Space made a debut on one of the other machines. Totally cool, guys. Thank you.
Features brushed metal, GNOME logo, and slice. star tells me that my slice is backwards. I don't know. I'm no lighting expert.
kenneth .:. whitecape : org